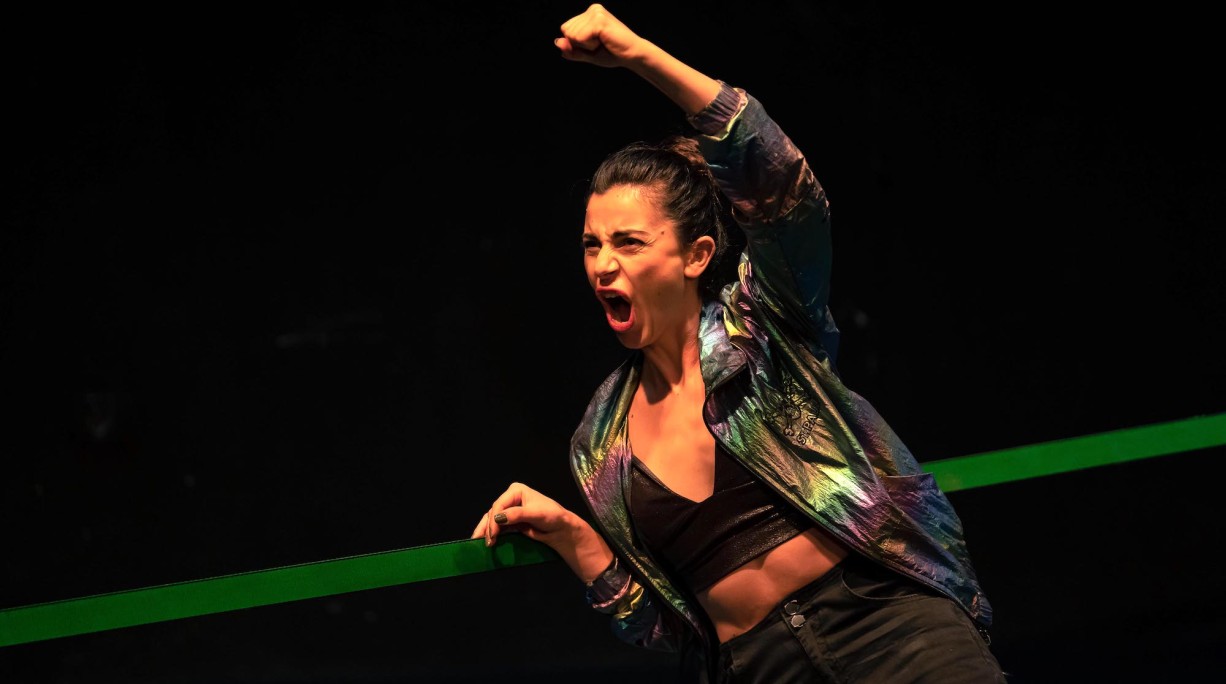 We need your consent
The video is provided by the external video provider Vimeo . To display it we need your consent.



Losing it
Samaa Wakim & Samar Haddad King (Haifa)
Dance / performance | T-Werk
In complete chaos, Samaa Wakim walks the tightrope and tries to keep her balance. A countdown plays as if to prepare her, to tell her that reality will soon take her out of her dream. She invites the audience into her memories of growing up under occupation, exploring the various realities she lives in, and the fantasies she's created out of fear and hope in order to survive. As fear overtakes her, her world begins to disintegrate:, the floor becomes unstable, the sounds begin to warp and the world around her is a blur. The Palestinian choreographer asks herself how these experiences impact her identity. Created in dialogue with the live score played by Samar Haddad King and accompanied by her vocals, the sounds of fear and the sounds of safety mix where past and present cloud the future.
Afterwards on both days: talk with the artists
Choreography and performance: Samaa Wakim
Music and performance: Samar Haddad King
Light: Cord Haldun
Technical direction: Moody Kablawi
Song: Turathy (Album: Autostrad)
Prayer: Mounira Wakim
Photographs: Mohab Mohamed
Production: Yaa Samar! Dance Theatre, Khashabi Theatre and Theaterformen Festival
Duration: 40 minutes
PRICE GROUP D
Advance booking: 16 € / reduced 8 €
Box office: 17 € / reduced 8 €
Double ticket with The Pretty Things:
PRICE GROUP B
Advance booking: 26 € / reduced 12 €
Box office: 27 € / reduced 12 €

Advance tickets (except festival pass) are valid as a ticket for public transportation for one person for the Berlin ABC area (Berlin/Potsdam) two hours before the start of the event and until 3:00 a.m. the following day.