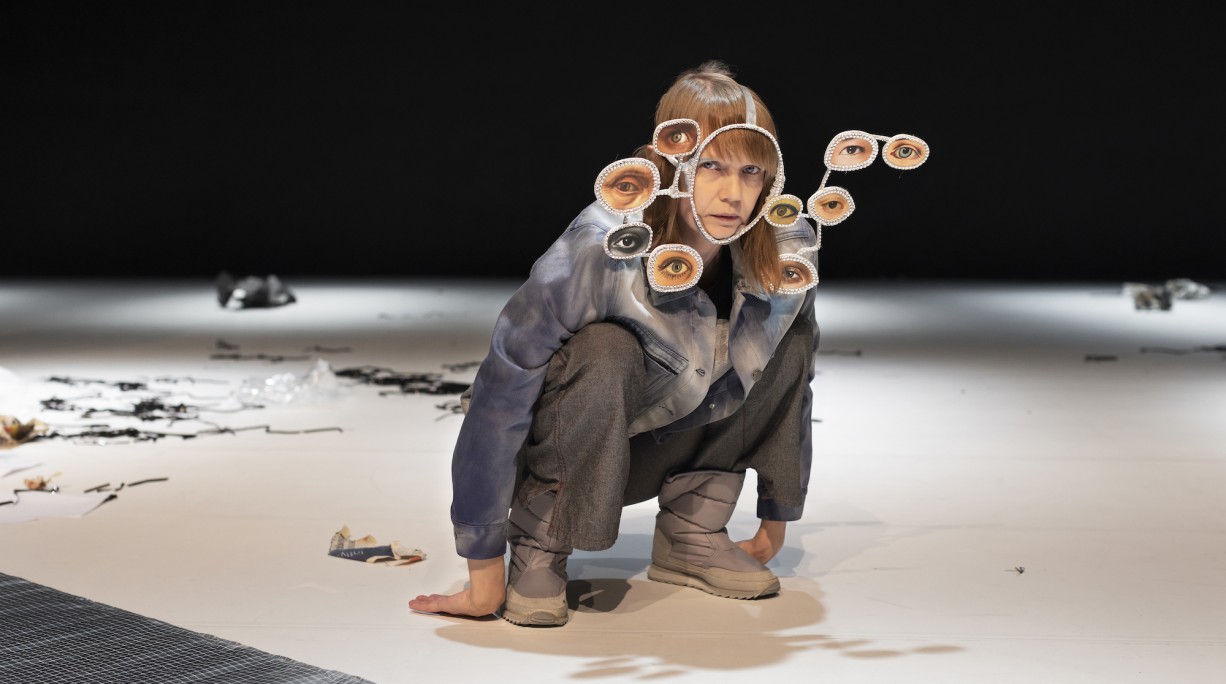 We need your consent
The video is provided by the external video provider Youtube . To display it we need your consent.



Merkurius
Gunilla Heilborn (Stockholm)
German premiere

| Dance / performance | T-Werk
After Gunilla Heilborn tackled the life of Lev Stolstoy at the Potsdamer Tanztage 2022, she now turns her attention to a vast and enigmatic planet: Mercury. The film director and choreographer asks her long-time collaborator Kristiina Viiala onto the stage in a solo balanced between theatre, dance, and philosophy. The starting point is a myth, from astrology to the figure of the messenger of the gods to the oracles – Mercury is said to have had a great influence on humanity. It is a symbol of mankind's fears and curiosity about the future, as well as the futile attempts to decipher it. Gunilla Heilborn presents a performance that, with dry Nordic humour, deals with basic questions of humanity: the connections between past and future, between microcosm and macrocosm, and between space and time.

Afterwards on Fri 02 June: Talk with the artists
Concept and Management: Gunilla Heilborn
Performance: Kristiina Viiala
Text and Choreography: Gunilla Heilborn & Kristiina Viiala
Stage and costume design: Katarina Wiklund
Light: Minna Tiikkainen
Music and sound: Foad Arbabi
Production: Johnson & Bergsmark
Photographs: Elin Berge
Co-production: Norrlandsoperan, MDT Stockholm, Regionteatern Blekinge Kronoberg, fabrik Potsdam, Life Long Burning - Projekt Towards a sustainable Eco-System for Contemporary Dance in Europe (2018-2022) With the support of the Creative Europe Programme of the European Union
With the support of the Swedish Arts Council and the City of Stockholm
Special thanks to T-Werk
Duration: 45 Minutes
PRICE GROUP D
Advance booking: 16 € / reduced 8 €
Evening box office: 17 € / reduced 8 €
Double ticket with Matière(s) Première(s) on Sat 03 June:
PRICE GROUP B
Advance booking: 26 € / reduced 12 € 
Evening box office: 27 € / reduced 12 €
Advance tickets (except festival pass) are valid as a ticket for public transportation for one person for the Berlin ABC area (Berlin/Potsdam) two hours before the start of the event and until 3:00 a.m. the following day.