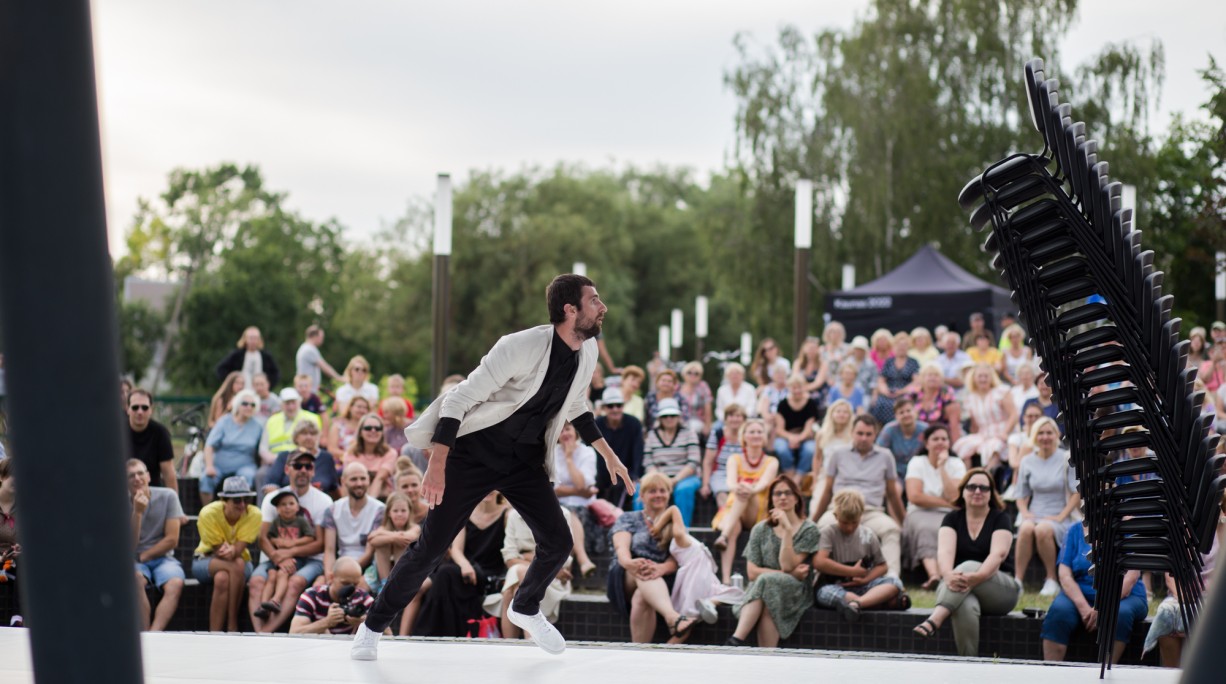 We need your consent
The video is provided by the external video provider Youtube . To display it we need your consent.



PLI
Viktor Černický (Prag)
Free admission

| Open air performance | fabrik front yard
Twenty-two conference chairs are set up in the background of the stage. The performer is already at work. In a strictly limited space, he creates and deconstructs, stops and starts again and again. His goal is unknown – it is impossible to anticipate his gestures or predict his intentions, but the spectator is nevertheless carried away by his creative energy. At the border between dance, circus, and performance, PLI is a physical manifestation inspired by Italo Calvino and Leibniz's philosophy in which a single performer labours alone for the schizophrenic reconstruction of the Universe. With boundless human curiosity, the performance confronts the fragile structures of space and thoughts.
School performance: Fri 02 June 2023, 10:00
Concept, choreography, performance: Viktor Černický
Light: Zuzana Režná/ Martin Přihoda
Dramaturgy: Lukáš Karásek
Technical realisation: Drahomír Stulír
Photographs: Vojtěch Brtnický
With the support of the Ministry of Culture of the Czech Republic, the City of Brno and the Capital City of Prague
Special thanks to T-Werk
Duration: 40 minutes
Admission free of charge
School performance: Fri 02 June 2023, 10:00
Reservation for schools: 0331 24 09 23