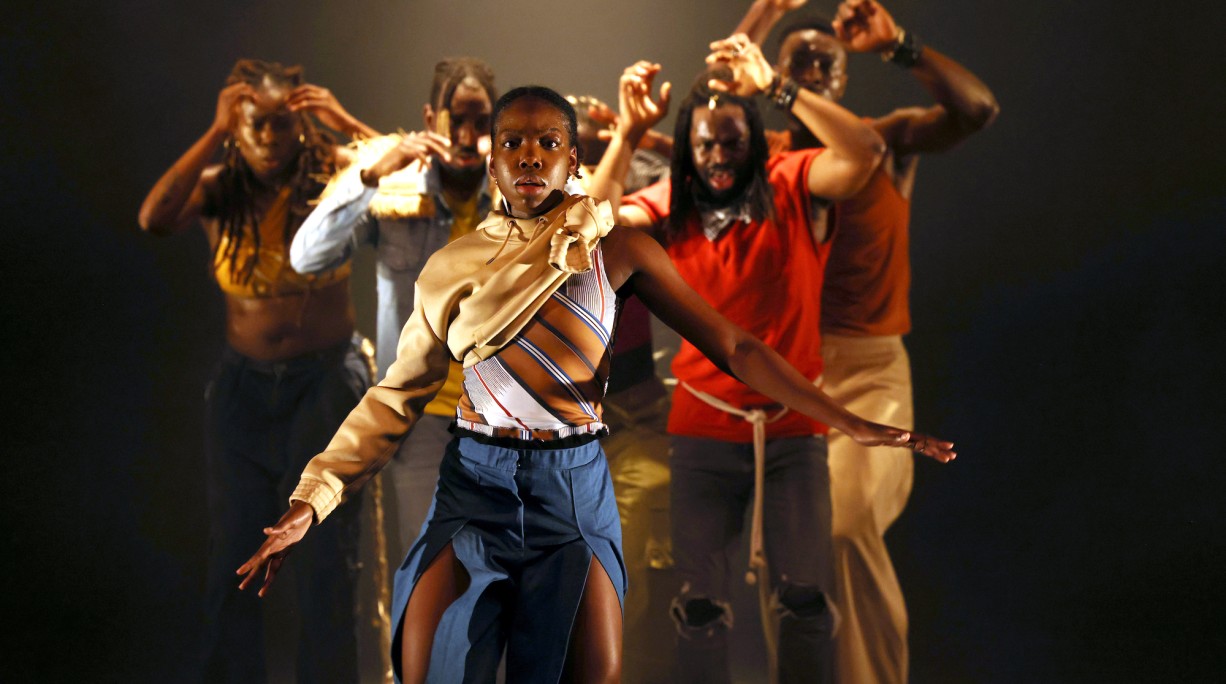 We need your consent
The video is provided by the external video provider Youtube . To display it we need your consent.




Matière(s) Première(s)
Compagnie Par Terre / Anne Nguyen (Paris)
German premiere

| Dance / performance | fabrik Potsdam
Urban African dances resonate with today's youth across the world. Sensual and fast, they connect us with the primordial language of the body itself. From sheer impotent rage to prayers for ancestors, from the reassembly of broken identities to the visceral need to dance out of a refusal to submit: Three women and three men come together to exorcize their demons and to summon life. Matière(s) première(s) is an initiatory trip into the world of urban African cultures, where subtle, explosive dance reveals the timeless beauty and underlying brutality of the world. The dance also unveils the post-colonial mechanics of cultural and mental domination, prompting us to question the power struggles underpinning the relations between Africa and the Western world.

Afterwards on Sun 04 June: talk with the artists

Workshop with Cie Par Terre
Sun 04. Juni 2023 | 11:00–12:00
Participation free, pre-registration: anmeldungen@fabrikpotsdam.de
Choreography: Anne Nguyen
Assistent: Pascal Luce
Artistic advice: Didier Boko
Dance: Ted Barro Boumba alias «Barro Dancer», Dominique Elenga alias «Mademoiselle Do'», Mark-Wilfried Kouadio alias «Willy Kazzama», Jeanne D'Arc Niando alias «Esther», Grâce Tala, Seïbany Salif Traore alias «Salifus»
Understudy dancer: Joseph Nama alias «Jo Kiero»
Light: Marie Ducatez
Costumes: Simon Huet
Technical direction: Flora Lastouillat
Photographs: Patrick Berger
Co-production: La Briqueterie – CDCN du Val-de-Marne, Théâtre Molière – Sète scène nationale archipel de Thau, Opéra de Limoges – Scène Danse, L'Auditorium Seynod, Théâtre de Chevilly-Larue, Centre culturel Aragon Triolet d'Orly, Centre de la danse de la Communauté Urbaine Grand Paris Seine & Oise
With the support of: Chaillot – Théâtre national de la Danse, Théâtre Louis Aragon – scène conventionnée d'intérêt national Art et création-Danse de Tremblay-en-France, CENTQUATRE-PARIS, Mairie de La Courneuve – Houdremont centre culturel
The Compagnie Par Terre is supported by Aide pluriannuelle du Ministère de la Culture / DRAC Île-de-France, Region Île-de-France for "Permanence Artistique et Culturelle" and Aide au fonctionnement du Département du Val-de-Marne
With the kind support of the Institut français and the French Ministry of Culture / DGCA
Duration: 60 minutes
PRICE GROUP C
Advance booking: 20 € / reduced 9 €
Box office: 21 € / reduced 9 €
Double bill with Merkurius on Sat 03 June:
PRICE GROUP B
Advance booking: 26 € / reduced 12 €
Box office: 27 € / reduced 12 €

Advance tickets (except festival pass) are valid as a ticket for public transportation for one person for the Berlin ABC area (Berlin/Potsdam) two hours before the start of the event and until 3:00 a.m. the following day.