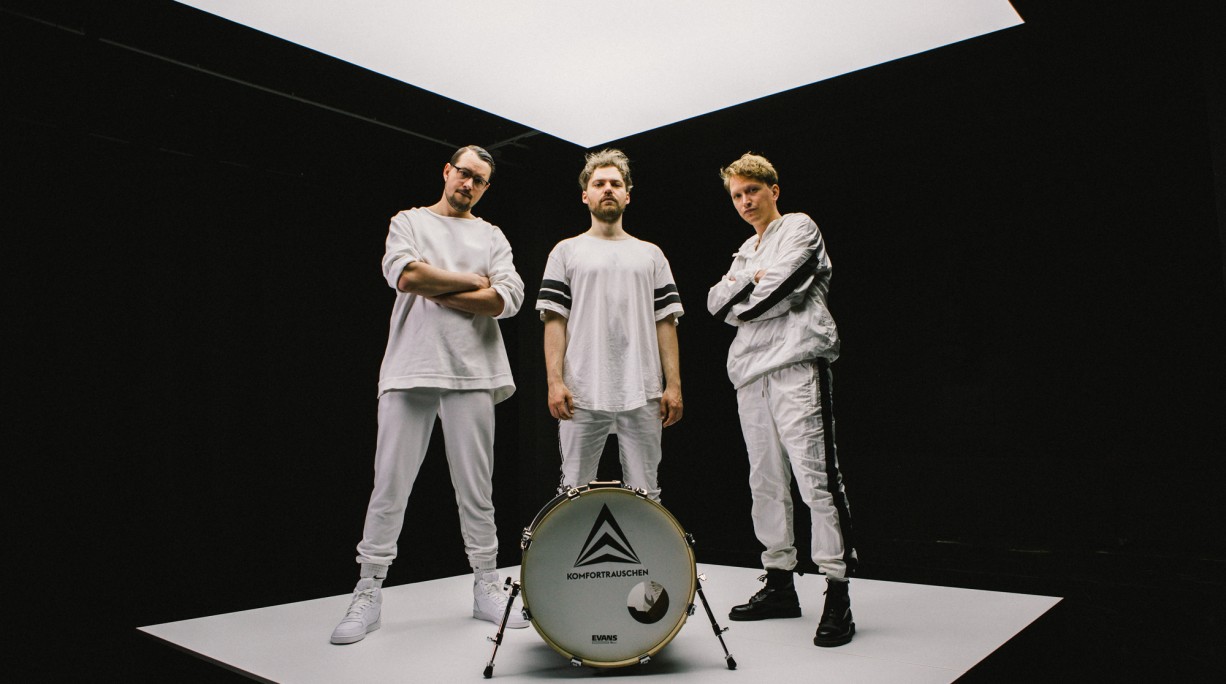 We need your consent
The video is provided by the external video provider Youtube . To display it we need your consent.


Komfortrauschen (Berlin)
Techno-live
Free admission

| Concert | fabrik Club
Komfortrauschen is a band from Berlin that creates the powerful sound of a techno DJ set in their very own analogue fashion with traditional instruments, filtered through an impressive array of pedals and effects. The pure ecstasy and machine accuracy of techno are enriched with the fresh energy and playfulness of a live band. Since the band was formed in 2014, they have played regularly in famous German clubs as well as all over Europe and beyond.